Greetings OwnedCore and welcome to our 24th report. If this is your first time checking out one of these reports welcome, this is where we update you on all things OwnedCore, gaming, and more! This week we have a community interview with Mjollna from Royal IdP Essploring Foundation, gaming news from around the globe, and more.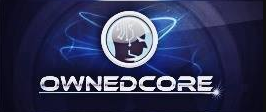 ---
Community Interview
---
Last week I messed up and didn't see a thread posted on OwnedCore that should have not only made the community highlights but also been talked about. This post was
Coffee Induced Dreams
by
Mjollna
. This is a post highlighting a video made by her and the community she is associated with called RIdPEF, The Royal Essploring Foundation. So this week I decided to not only include this in the post but rather reach out to Mjollna and RIdPEF and pick their brains.
Q:
Who is Mjollna?
A:
I'm a person who likes to learn and understand how things are made. I also feel the need to create, so I always try to get better in 3D modeling, drawing, scripting... And of course I'm a video games player. For the IRL stuff, I'm 36, female, french.
Q:
What is your position in RIdPEF?
A:
I'm part of the admin team of the community.
Q:
How did RldPEF form?
A:
The Royal IdP Essploring Fundation was created on May 7th 2006 by a player called Neirda. At first conceived as an extension of an existing group, the "Itinérants du Pestacle" (Pestacle Nomads) dedicated to the discovery of the unknown places of Azeroth and encouraging roleplay, it soon became an organisation on its own.
Q:
Is RldPEF strictly a WoW community or do you guys explore and mod
other games?
A:
Sometimes members post screenshots of exploration in other games, but we haven't really organised anything around that. We sometimes gather in other games for "normal" play though : on Minecraft from time to time on a dedicated server, and there are also community events in Elite
angerous, for example.
Q:
If you could sum up "Coffee induced Dreams" in 10 words or less how
would you?
A:
A video that breaks WoW for a purely aesthetic purpose.
Q:
What do you want people to get out of watching Coffee Induced
Dreams?
A:
One of the comments on the YouTube page of the video mentions that he's "blown away by just how much love and passion comes through in this video". It's great to know that we've communicated the emotions and dedication we had making the video to the viewers
Q:
Are there any time stamps in this video that are more than meets
the eye? if so which and what are the stories behind them?
A:
There's a story behind every single second of the video, whether it's because we struggled to find how to get past technical issues, or because we laughed at a funny looking result. I guess I should also talk about this video (
Glowing Mushroom Promo #0 - YouTube
) almost no one remembers about, made by an modding community formed after Nogg-Aholic (the largest exploring and modding community at the beginning of WoW) closed down. Since the original clip was made with video editing tools, we've chosen to re-do some parts of it in game as a reference, for fun. That's also why we use the same music track.
Q:
is everything in this video WoW related? Some things looks so
insane it is hard for me to fathom that it's World of Warcraft?
A:
Everything was brought to the Wow engine, and filmed ingame. That's the restriction we wanted to keep along the whole project, so we wouldn't have published otherwise. There are more than 70 different patches in the video, and we tried to tweak every possible detail we found in the formats. For example, the falling black and white circles are the sand storm texture swapped.
We'll happily answer any technical question on how it's made, don't hesitate to ask!
Q:
Do you remember your first major exploration or mod? If so what was
it.
A:
I have lots of memories about many many places. My first exploration is when a guildmate told me after a raid to jump in his engineer motorcycle and showed the mountains of Azeroth. Like many people starting to explore the game files to reach unavailable zones, my first swap was to see Emerald Dream, which happened something like a week after the motorbike trip
Q:
Was there a specific moment when you realized exploration and/or
modding was something you wanted to heavily pursue?
A:
Right after launching MPQEditor and seeing the game files, I think I was hooked in this forever.
Q:
Will RIdPEF continue to work on WoW in BFA?
A:
Some RIdPEF explorers are still active, and they'll most probably continue at BfA.
Q:
Would you consider this to be a good era in the WoW exploration
community? Do you see it thriving for expansions to come?
A:
I think that there are still many mountains to climb in game, and as the game content increases, the number of places to see logically follows. So the classic in game exploration can still bring lots of surprises and cool stuff. Regarding the swapping and files editing, I'm not really sure it's fun anymore to do on live servers. There are so many obstacles and manipulations to do for complex/old maps, so much more risks to be banned...
Q:
When was the golden era of exploration?
A:
Although I wasn't there, since I started to play during BC, the beginning of the game was definitely a really cool era for exploration, since everything was new, everything was to be discovered, and the
client was so permissive you could practically do anything you wanted if you had a clue how to do it. My personal golden era is when I started to explore the files, so I would say 2011-2012. I suspect most explorers to set their own best era at the time they discovered the subject, since it's very exciting to find a whole unsuspected new game within the game, which forms very strong memories.
Q:
Do you personally play any games outside of exploration? If so
which?
A:
I play a lot less than I used to, but I still sometimes play RPGs, point and clicks, sandbox games whether in 2D or 3D...
Q:
Any games coming out in the near future that your looking forward
to playing and/or exploring/modding?
A:
I don't really follow gaming news, so I have no idea about future releases. Usually friends tell me "hey I'm sure you'll like this game, I've played it and it's cool!", and I follow their advice. I have no precise plans about modding, but if one day I feel like some game would be fun to hack, I will definitely have a look at how it's possible.
Q:
If somebody wanted to join the community where would they need to
go?
A:
To know more about us, there's our website which has an English translation :
The RIdPEF : an introduction | Royal I.d.P. Essploring Fundation
. Although we're mainly french-speaking, some of us can also chat in English. There are two places to reach us, IRC (#ridpef @quakenet) or the forum (
The Royal I.d.P. Essploring Fundation - FORUM
). Last but not least, the RIdPEF has strict rules about exploration, especially on the fact that we prohibit the use any of the exploring techniques to gain advantages for gameplay/cheating. We still strongly encourage roleplay, storytelling and taking part in the discussions, as in the first days of the community.
I wan't to thank Mjollna and RIdPEF for taking the time out of their day to answer questions for us here on OwnedCore. If you guys have any questions for them please feel free to put them in comments below!
---
Gaming News From Around the Globe
---
Fortnite News
This week in Fortnite we saw the massive addition of Shopping Carts added to game. After the rumors of this addition for months since the race track with shopping carts next to it was added they finally went through with it.
These are the first "vehicle" added to the popular BR game
and they seem to be a hit. They seat up to two players, one pushing and one inside the cart. If you're rocking a Shopping Cart solo you can swap from pushing to inside with the press of a button allowing you to
pull out your weapon and fire while the cart is moving.
The Shopping Cart is faster than running baseline if you're using the "push" button and especially so downhill if you lift your feet up and ride. This addition came right after the controversial Jet Packs were finally added into the game.
In other Fortnite news, PUBG is suing Fortnite. This suit was actually known about awhile back in late fall/early winter but it seems it has officially gone underway.
PUBG is claiming that Fortnite is so similar it is copyright.
The suit has been filed with the Seoul Central District Court against Epic Games Korea. "Bluehold, PUBG Corp's parent company, said the main issue is with the fact that EPic Games provieds the engine for PlayerUnknown's Battlegrounds and therefore profits from both games' success. " - Dailystar
This is so interesting to me because wasn't PUBG a 1st person "rip off" of H1Z1. And H1Z1 was a polished version of Day Z BR which was based off of Minecraft BR? How far must we go back? It just seems that PUBG is upset that Fortnite has not only
taken over the gaming world but the mainstream as well.
Since January PUBG has
lost half its concurrent players during peak times and it seems to be trending down.
Maybe if they realized every update broke the game in 100 ways this wouldn't have happened? Nah better blame another well polished game instead. But hey, at least they added 60 tick to their servers!
What are your thoughts?
Fallout 76 has officially been teased
5 days ago Bethesda had a stream going with "Please Stand By" on for hours. Eventually after 10 hours
Fallout 76 was announced.
This came as a shocker because the rumors across many sites seemed to be hinting at either Fallout 3 Anniversary, Fallout VR, or a Switch port. But it turns out 76 will be standing on its own two feet with a possible twist? Turns out there was a 4chan leak back in December of 2017 where the user not only said the next Fallout will be called "Fallout 76" but the user also said it will be a
"Rust clone"
. And now we kind of know that is true based on the fact that the game is in fact called Fallout 76 but also some more pictures shown to us by Bethesda themselves via the
Fallout twitter.
From these pics it looks like the game will be including the shelter system from Fallout 4 but possibly in a Rust or Left for Dead style? Based on the pics it seems to me like it may be a Co-op defend/build a shelter type game? Obviously that is purely speculation based on little information but luckily for all of us intrigued by all of this,
E3 is right around the corner and we can definitely expect some more information there.
On top of that we can probably expect it to be released relatively soon because if you remember
Fallout 4 was released only 3 months after it was announced.
Fallout 76 coming September? Calling it now.
Are you guys intrigued by this information? I have barely touched the Fallout series but once I heard Rust clone I was all ears.
Steam refunds for Bless Online
If you guys didn't catch the short lived hype train that was Bless last week than good for you
because it was a mess.
It was so hyped that popular streamers like Summit1g, Sodapoppin, and even Shroud were all playing together. The thirst for a new MMORPG is real. But as most expected this lasted about 48 hours for most people. Now this was obviously different for many people. Some are coming from games like WoW where they are just sick of WoW but want a new MMORPG to fill their gaming needs and a lot of these Asian MMOs seem to never hit the mark. Others seeing Bless as a great game and did enjoy it but rudely found out that the version the West got d
idn't even include the end game content.
So players who grinded their ass off to get to end game asap got absolutely shafted.
Arenas, BG's SLevels, and working end game dungeon progression were all missing from the game delivered to us.
Another interesting feature was how Bless decided it would be a good idea to make players either go to dungeons on foot or pay for a summon with a cash shop currency. Yes, that's right. Cash. Shop. Currency. (it's starting to smell like Archeage in here).
This on top of many other reasons including exploits are why
Steam is giving people a full refund for Bless regardless of hours played. (this steam refund might not last forever)
To me this couldn't have been more of a shit show. If you wan't to watch a video explaining in detail a lot of what went wrong The Lazy Peon summed it up in a 3 minute video quite well and I'll link that right
HERE.