DUNDUNDUN. OwnedCore Report #12 is here. This weeks report includes a Heroes of the Storm champion highlight, some around the glove gaming news, and another community interview. A small reminder that the OwnedCore report #11 has a Christmas giveaway in it and only 1 person has entered! Did anybody else watch Tyler1 break the view count record for a single person on Twitch earlier? Crazy stuff.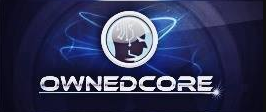 ---
New Heroes of the Storm Champion Blaze
---
If you ever wanted to make a full Terran squad on Heroes of the Storm now is your time to shine. Blaze, is the newest installation into the Heroes of the Storm champion pool bringing with him fiery hell. Blaze is a ranged tank champion with some insane combinations and fun mechanics. This Firebat is still in PTR but should be coming out this month.
Hero Breakdown
Trait:
Pyromania, gains armor and deals periodic damage to nearby enemies for a few seconds.
Q Ability:
Flame Stream, fires two streams of fire dealing damage to anything in their path.
W Ability:
Oil Spill, throws oil in the target direction slowing enemies hit. If Flame Stream is used on Oil Spill it catches the Oil Spill on fire.
[img]
E Ability:
Jet Propulsion, After a short delay Blaze charges forward and deals damage to the first enemy hit. This also stuns the first enemy along with nearby heroes of that enemy.
Ultimate #1:
Bunker Drop, he turns himself into a bunker that the team can jump into for safety but also fire flame cannons at their enemies while inside.
Ultimate #2:
Combustion, After a short channel Blaze creates an explosion around him that deals a strong DOT and slowing the enemies hit. The longer you channel the more damage it does.
If you are looking to set people on fire like a maniac while also being the tankiest guy in the room, Blaze seems to be the pick for you.
---
Community Highlights
---
How many WoW addons do you have? A fun poll by Jaladhjin
Easily the best way to annoy players in your raid right now! Thank you Falkeid for this one.
The WoW exploration section never fails. Here is a cool find by Reyav!
Ket posted another 25 Albion Online 7 day trial keys. Maybe some still work!
---
Gaming News from around the Globe
---
Tyler1 broke the solo viewer record on Twitch with his return to League of Legends after being unbanned. He hit 390k+ viewers and it was confirmed by twitch that he broke the website to the point that only his chat was working for a period of time and not one other streamers chat was working. Pretty cool stuff.
The Boston Major starts this Fri, Jan 12 for CS:GO and it is anybody's game. It looks like the main stage is in 2 weeks but the Challengers Stage is this coming Friday.
Justin Wong is thirsting to get his hands on DB Figher Z! Dare I say this might be the biggest eSport fighting game?