Welcome again OwnedCore community to our 5th OwnedCore Report. The last two weeks went by fast but we got a ton of new stuff to talk about. Blizzard giving us a sweet new mount for a virtual ticket purchase, new heroes of the storm champion, a new news article, and to finish it off we got a brand new community in the WoW section that I think some of you will find really cool. Just in case this is your first OwnedCore report I feel it is my duty to let you know that this is our biweekly recap of all things OwnedCore from community highlights to rule changes and forum additions.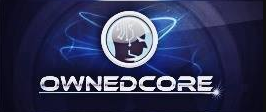 ---
News Articles
---
We have a brand new article this week written by Kenneth discussing everything you need to know about Cheating in eSports.
This article can be read here.
Upcoming articles you can look out for are "Destiny 2 having aim assist for PC", another OC exclusive interview, and more!
The news team is still looking for 1 more member to join our yellow ranks! Requirements are good standing on OwnedCore and wanting to help keep our homepage fresh and up to date!
You can apply right here!
---
New Elite Memory Editing Section for WoW
---
Maclone last week posted a thread introducing a brand new World of Warcraft Elite Memory editing community!
Do you have the reverse engineering skills to amaze people, but you can't show them off without going to details?
Have you ever wanted to share information with others, but didn't want people to leech it and claim credit?
Taken a conversation in a thread off-site, to get out of the public eye?
Then this section is for you.
How can you join? According to the post:
Joining the Elite Memory Editing Usergroup directly and giving one of the group leaders a summary of what you have done to announce you with in the section.
By posting a new thread directly to the section, convincing people of your skills.
The good old invitation by referral.
For more information check out the original post right here!
---
Community Highlights
---
Fresh off the press is Snowee letting us in on a sweet Relic reroll trick
Eldarius shows us an exploit on how to get Unlimited Argussian Reach rep for Order Hall resources
Eryxon wrote a very in depth Destiny 2 first impressions (PVE Only) thread. Definitely worth the read if your waiting for PC release!
Advanta is back at it again finding something VERY interesting in the WoW exploration section. Human Tavern basements hold the secret to life!
AlleyViper found an interesting extra zone in WoW's newest area, Argus
---
Virtual Ticket Mount + Awesome Heroes of the Storm additions
---
If you buy this years Blizzcon Virtual Ticket you get two new mounts! Finally we don't have a murloc pet. These mounts are faction specific 2 seat flying mounts.
Check the video of them here!

We also got two brand new Heroes of the Storm additions including the brand new hero in development, Ana, and a new map called Assault on Volskaya Foundry! But that's not all! If you watch the video on the new map you'll notice another champion is announced! I won't spoil it for you but I suggest you give it a look.
---
OC Community Highlight
---
This is my third OC Community Highlight where I shout out a random community that is either flourishing or under appreciated in hopes to help them continue growing or get a reboot back to life because they are awesome! Last week was the Back Room section and this week I wanted to shout out the WoW exploration community! This is one of the most active communities on OwnedCore and everything they find is always so interesting. I highly recommend giving it a look and if you ever run across anything strange in your WoW adventures definitely share it with us by starting your own thread with your findings!
You can check our the WoW exploration section here!
---
Pic of the week
---
Sometimes gems are posted in Bawx chat and I will share them here on OC. This week was by me of a pretty cool wedding cake top by my GM in WoW