Very rarely can I make a OC report strictly on WoW news but here we are nonetheless. Shadowlands information and BFA tuning will be had! More below.
Make sure to follow us on
Facebook
and
Twitter
for updates to OC, sharing our hottest threads, and great memes.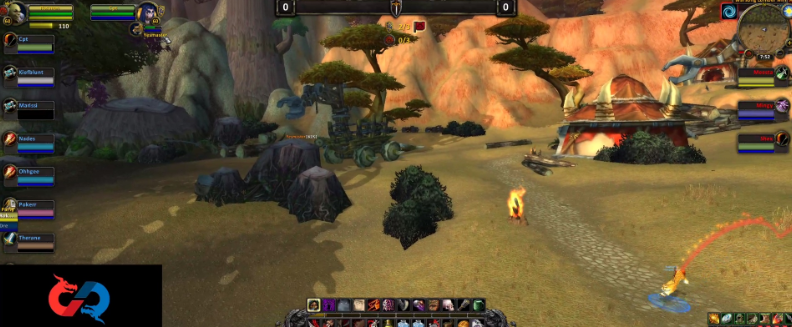 This OwnedCore Report is Sponsored by Eldorado
The team behind Eldorado started trading almost 10 years ago. Since then we have bought and sold billions in in-game gold and millions of items in RuneScape, Path of Exile, World of Warcraft, Rocket League, CS:GO, and more. As buyers, sellers and gamers, we have seen it all, from honest-to-goodness dealers to scam victims with zero customer support. Harnessing years of experience and love for the market, and with a strong belief that together we can revolutionise in-game trading, we set out to build what Eldorado is today — a secure, easy-to-use marketplace with sterling support that empowers both sides of the trading community.
Eldorado Deals
Register on Eldorado using code OWNEDCORE and receive $5 for free!
WoW News
One of the hottest topics right now is Shadowlands new feature Torghast, Tower of the Damned. This is a new feature coming to Shadowlands that had a lot of people hyped and a lot of people speculative. Torghast is a replayable dungeon that is ever-changing. This can be played in a group or alone just like visions right now. The runs differ each time kind of like a Path of Exile or Diablo Map. Inside Torghast you upgrade your character with abilities and items to ensure survival but also further your progress the next run. Things like "Make eyebeam kills reset the cooldown of eyebeam" for Demon Hunter is one in alpha right now. Essentially your character will become insanely customized and strong in a way you see fit to keep chugging through the tower. But lately there has been a lot of speculation on Torghast because in the beginning Blizzard advertised this as having no timer but instead a "soft enrage" (Which to me sounds like a soft timer but to each their own).
We agree that one of the best things about Torghast is that you can play at your own pace, without feeling rushed. We certainly don't want to make Torghast into fast-paced, time game mode. We have instead added Torments, which are designed to provide some additional texture for players at high levels, and to solve a problem that arises when extremely difficult content meets our often cooldown-based class design.
Torments are things like reduce your damage done by 1% every 60 seconds or increase physical damage taken by 1% every 20 seconds. So yes, these are not timers but they sure to put a....timer on you per say. The reason they are adding these is because people will just wait for their cooldowns every pull if there is no pressure to keep moving. It seems like Blizzard is adding a timer but stating they are not.
Some other notes about Torghast from a Polygon interview and WoWChakra interview
There is no plan for a leaderboard
No plans for it to devolve into a weekly chore for months like Visions
Torghast is being built with events in mind
There will be achievements for Torghast
In more fun news somebody by the name of MooshPMC has recreated Arathi Basin in Minecraft and it looks spot on.
We also have a ton of new customization options coming to races that I will share below. Picture dump inc.