Greetings OC. Welcome to the 113th OC Report. This week is mostly focused around all news Blizzard. Diablo 2 remastered is probably coming out this year, Wargames are in Classic WoW, and more.
Make sure to follow us on
Facebook
and
Twitter
for updates to OC, sharing our hottest threads, and great memes.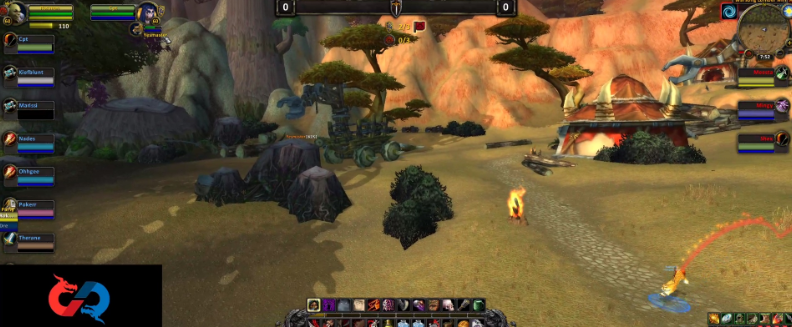 This OwnedCore Report is Sponsored by Eldorado
The team behind Eldorado started trading almost 10 years ago. Since then we have bought and sold billions in in-game gold and millions of items in RuneScape, Path of Exile, World of Warcraft, Rocket League, CS:GO, and more. As buyers, sellers and gamers, we have seen it all, from honest-to-goodness dealers to scam victims with zero customer support. Harnessing years of experience and love for the market, and with a strong belief that together we can revolutionise in-game trading, we set out to build what Eldorado is today — a secure, easy-to-use marketplace with sterling support that empowers both sides of the trading community.
Eldorado Deals
Register on Eldorado using code OWNEDCORE and receive $5 for free!
Wargames in Classic WoW
Something I never thought I would say but it seems Wargames are now in Classic WoW. Streamer yesmasterx recently discovered this on stream. Classic WoW supports Warsong, Arathi basin, and AV. The best part is this means you can go against your own faction. Will this last? Personally I doubt it but it is really fun for now.
To get into a Wargame follow these steps.
1) Make two groups
2) Leaders of each group add each other on Battle.net
3) One leader use the command
/wargame [battle.net ID here] warsong
to send a challenge to the other group. Example /wargame kenneth warsong with no numbers needed at the end of kenneth. Once this is done both groups will receive a queue that instantly pops and boom good luck have fun.
Diablo 2 Remastered
According to the French website
Actugaming
Vicarious Visions, a subsidiary of Activision, is working on a remaster of Diablo 2 scheduled for Q4 2020. It's called Diablo 2 Resurrected. Actugaming has been known for calling things early including Diablo 4, Shadowlands, and OW2 so this actually holds some ground. Vicarious Visions also worked on Destiny 2 and Crash Bandicoot Sane Trilogy remasters. Now after Warcraft 3 one can only wonder how well people will trust Blizzard with a Diablo 2 remake. Warcraft 3 came with no ladder and a ton of unfinished details.
Clips of the Week
The Babe Ruth of Sea of Thieves
When you don't expect Lamb of God
Insane Valorant play by EX CS:GO pro
Deadlift World Record
When you're picture in the video game is....off