We are back with our 18th OwnedCore Report. This is where we cover all things OwnedCore with a hint of gaming news from all over the globe. If you have missed out on what has been going on around here the last week or two consider this your one stop shop to catching up. This week we have a bunch of news from OwnedCore such as Sticky Thread Auctions and a new Fortnite section as well as gaming news from around the globe such as Nintendo hosting an esport invitational. So sit back, relax, and enjoy the report.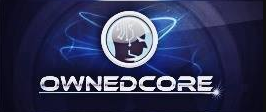 ---
Changes to OwnedCore
---
First things first we have
Sticky Thread Auctions.
This is a new feature on OwnedCore where we allow the users to purchase Sticky Threads through a standard auction including both manual and automatic bidding. Do you want your business
at the top of your games forum
for 7 days at a time? Than this is where you want to be. For a full in depth overview on how these auctions work check out Smitten's thread explaining all the details
by clicking right here.
New Forums have been added.
We have added 3 new forums in the last two weeks to the website including:
Fortnite
- What kind of gaming website would we be without including the most popular game out right now. The Fortnite forum includes an Exploit, Guide, Bots & Programs, and Buy-Sell-Trade sub section. We got you covered in all aspects of the game so definitely check it out if your addicted like the rest of us.
Path of Exile Trading Section
- Diablo who? PoE has solidified its place on top of the ARPG community and we here on OwnedCore know the trading scene in PoE is one of the biggest parts of the game so if you want to buy or sell anything PoE definitely stop on by.
Lineage 2 Trading Sections
- You asked and we delivered. There are now new trading sections for Lineage 2 including items, power leveling & accounts. Also there is a separate section for Lineage 2 private servers.
---
Community Highlights
---
Mollyy found out an interesting way to add capital letters to your name in WoW
advanta shows us how to attack while mounted in Broken Isles for Druids only in WoW
Madorisiath from the WoW Exploration Section shows us some crazy Grimrail Depot exploration. Definitely give the Exploration section a look because its very active and filled with cool stuff.
Play Sea of Thieves? Here's a cool tip on how to dash super far by Lemour.
---
Gaming News From Around the Globe
---
Nintendo will host an Invitational for Super Smash Bros and Splatoon 2 at E3 2018
This is one of the most shocking pieces of gaming news I have heard in 2018. Nintendo,
the same company that temporarily shut down EVO
from streaming and hosting their game Super Smash bros. Melee is now hosting their own Invitational. For some context, Nintendo in the past has been very vocal on how they make their games for fun only and not for competition which is basically everything eSports is not. Until now. While I am sure their motto is still to prioritize fun over competition,
Nintendo has given in
to the wants of the fans and are now hosting their own Invitational for their two big titles on the Switch, Super Smash Bros and Splatoon 2.
These will be taking place in June during the E3 2018 event.

Fortnite: Starter Pack, Guided Missle, & Dance Competition.
The updates and content keep rolling in for the game of the year. A couple days ago Epic Games have
added a Starter Pack to their Battle Royale
which includes a Rogue Agent skin, Catalyst Back bling, and 600 V-Bucks for you to spend all for $4.99. If your somebody who hasn't convinced themselves to buy skins or the Battle Passes because you don't want to spend that much than
this is definitely for you.
For a low cost you can add some flair to your account and also give you some in game cash to buy some extra stuff like dances to add to your arsenal.
Next we have the Guided Missile which was added 2 days ago as well. This is a legendary rocket launcher that
allows you to control the missile after launch like your flying an airplane.
This has opened the door for some very interesting highlights including
this one here.
The missile is able to be surfed on like a normal RPG missile and if you time it right you can ride your own.
Also it can be shot out of the sky.
For balance sake this is great because this thing would be very hard to deal with if you could not fight back. Being that it is legendary you will only find it in chests and air drops.
Do you have dance moves? Do you want to be added into a video game?
If you possess both of these
than the Boogie Down contest is for you.
Fortnite officially announced via their Youtube Channe
l that there will be a dance contest including 100 winners. How do you enter? Post a video of yourself doing your signature dance on Instagram, Facebook, or Twitter using the #boogiedown. If you win your emote will be in the game forever!
Far Cry 5 is out
One of the better franchises is out and hasn't lost its step from the looks of it. Based around a religious cult in rural Montana this game includes humor, interesting political easter eggs, tons of action, and a dog. Far Cry 5 is available on PS4, PC, and Xbox One for $60 USD.
The gem nobody expected, A Way Out
I will be the first person to take a hot dump on EA as a company and for very good reasons. Star Wars was pay to win, Mass Effect had launch issues, and much more. But A Way Out cannot be ignored. For starters
it isn't made by EA
but rather backed by them through the EA Originals program. The game is developed by Hazelight Studios out of Stockholm Sweden. From what it seems, this is their first game. A Way Out is a single player and co-op prison escape game. You play as these two Italian guys who both hate some dude on the outside for different reasons and have the idea to escape. To escape you will need to work with each other
both mechanically in game but also with good communication.
Without giving away anything, lets just say this game offers
more than meets the eye as far as story.
If you and a buddy are looking to play a split screen for old times sake I highly recommend giving this game a shot. If you want to just watch some videos of it being played, Sodapoppin and Forsen have some videos of them beating it on their channels.
Path of Exile: Royale
For April Fools PoE added a 100 person Battle Royale mode to their game. They even went as far as to changing the name of the game on Steam to Path of Exile: Royale. This mode that started as a meme to the popular battle royale genre has actually got a lot of momentum behind it. If you are playing in the current season you will notice that PoE Trade and Trade Chat have been very dead ever since this battle royale has been implemented, which to me shows how popular it is among the players. In this mode you start off on a map and just level up collecting loot and putting in your skill points per usual but it's all open world PVP. Like a normal Battle Royale the play area will shrink periodically. Winner of each map will receive a Rhoa Dinner to display in their Hideout.
Full trailer can be seen here.
The World of Warcraft Diary
An interesting Kickstarter emerged recently called The World of Warcraft Diary by John Staats. This is not sponsored by us but felt it was appropriate since WoW is a huge part of the website and it is definitely an interesting look inside the 3D level design behind the game. From the Kickstarter: "The WoW Diary provides a candid and detailed look at the twists and turns inside computer game development. Its author was WoW's first 3D level designer and he writes about the people behind the game and the philosophy behind their work. " If you are somebody interested in game design or just an avid WoW fan this might be something worth looking into.
---
Community Interview
---
This report I interviewed one of OwnedCores most notable and active posters in the WoW Exploration Section,
Madorisiath.
Q:
We now know you as one of the most active WoW Explorers here on OwnedCore, but what got you into WoW in the first place?
A:
I started to play WoW in 2005 because I was a big fan of Warcraft 3 and MMORPG was completely new for me.
Q:
When did you realize exploring around was something you enjoyed doing on Azeroth?
A:
I realized that in 3 times. The first time was my leveling adventure in vanilla. Everything was new for me and I saw Ironforge Airport when I traveled the world with the flight master and I immediately intrigued. I started to find a way and I thought a legit way was hidden but noooo. Then I found a first little wall jumping trick
The Second time was a random player who whispered me in Ironforge and showed me how to duel in the capital. He sheeped me and I was launched inside Old Ironforge.
The third time was the same player who showed me the closed cavern of time. After all of that I decided to find every secret place and new methods.
Q:
Do you remember your first big exploration? ie GM Island
A:
My first exploration was Ironforge Airport
Q:
Why do you think OwnedCore's WoW Exploration section is thriving so much?
A:
There are a lot of players, explorers on Ownedcore exploration section since many years, I watched in the shadows for several years, and recently I noticed this was not as active as before, so I decided to make some little videos and screens to wake up explorers, to bring back those who left the game ( because of WOD apocalypse ), or bring back those who think Blizzard has fixed all stuff and who think exploration is dead.
Q:
Do you play any other aspects of WoW such as high end raiding, pvp, pet battling, mount farming, etc?
A:
Yeah in Vanilla I played in outdoor pvp with a rogue hehe, I loved the good times about model changing when it was not dangerous to creates special zones in live server like for example " Dopefish my burning valentine " to change the look of Elwynn Forest for example... Now I don't like pvp anymore in Legion, i'm focus on PVE content, quests, farming, dungeons and raid
Q:
What other games are in your arsenal besides WoW?
A:
Actually I play only WoW and Minecraft, but in time I played at MDK, Tomb Raider 1 and all series, warcraft 3, final fantasy, metal arms glitch in the system, GTA san andreas, ratchet and clank, red dead redemption, and so many other games...
Q:
Where do you see the future of WoW exploration in the upcoming year or two with BFA on the Horizon?
A:
I see a lot of new exploration content for the future
Q:
Do you have any big plans as far as BFA Exploration? Got your eyes on some spots you want to get your hands on?
A:
Yes I have some plans but we'll see that when the time comes, i'm not in the alpha