Hello OwnedCore and welcome to the 11th OwnedCore Report. Today is the 24th of December so to all of you who celebrate Christmas tomorrow, Merry Christmas and to everybody Happy New Years since this will be the last report of 2017! In this report we got some juicy stuff including an OwnedCore sponsored giveaway for CoreCoins, an article on top 6 games to lookout for in 2018, community highlights over the past two weeks, and more! If your new to the report this is where we cover all things OwnedCore on a biweekly basis with a dash of general gaming news. Remember to be nice to each other or Santa is going to leave coal under your tree.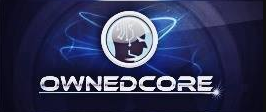 ---
Top 6 Games to lookout for in 2018
---
Red Dead Redemption 2
There is no way this list can not include a game like RDR2. It is coming in Spring of 2018 and is the second in the franchise. If you have never played Red Dead Redemption before the best way for me to describe it is like a GTA style game but set in the old wild west. Like GTA, Red Dead is made by Rockstar Games. The only thing that is going to be a major let down for this game is that it is not coming out for PC right away which I guess you could also say is another way it relates to GTA because GTA V took about a year to bring its PC port over.
What we know so far is that the main character is Arthur Morgan who is a cowboy that has angered groups across the Wild West. These groups will probably be the focal point of the plot. If you played Red Dead the original than something you should know is that this game is set before that one timeline wise. So if you want to get lost in a world of cowboys and wild west while riding your horse around one of the best designed worlds out there than this game is a must buy.
Platforms:
PS4, Xbox One, Probably PC later on.
Release Date:
Spring 2018
Videos: Official Trailer #2
Magic: The Gathering Arena.
This game is going to definitely leave its mark on the online card game market in my opinion and is an underdog for the 2018 hyped games list. Before you write it off as another online card game hoarding the space remember that Magic has had some successful online games before with Magic 2014 and Magic: The Gathering - Duels of the Planeswalkers 2013. Now as somebody who has never had an interest in real Magic: The Gathering I ended up clocking over 200 hours total in their online games on Steam due to their accessibility for noobs like me, the versatile decks, and of course the infamous two headed dragon.
So what is going to make MTG Arena so good? Well for starters its free-to-play which to me is a great start because your competing with the likes of Hearthstone at this point. Also there is going to be a Games Rules Engine that uses machine learning that can read any card you can dream up for Magic meaning the ceiling on new and innovative cards will also be very high. Overall I trust in MTG's online games from past experience so I think this one could shock a lot of people.
Platform:
PC
Release Date:
2018
Videos:
World Premiere Stream
Dragon Ball FighterZ
Okay so if your into the fighting scene at all you know and are probably hyped for this game. But if you're not let me give you some insight on what will be one of the biggest fighting games to hit the scene in a long time. It is a 3v3 team fighter from Arc System Works who made Guilty Gear. The fighting style looks as crisp and bright as Guilty Gears did. Almost every attack animation is a reference to the manga or anime source material. So if you ever wanted to combine Goku with Cell and maybe Vegeta on the same team than this is something to keep your eye on.
One interesting point to also make is that 3v3 team play is going to be a huge focal point for the eSport of this game. Marvel vs Capcom was a huge hit and was always a fan favorite at major fighting eSport events but the game just got old and kind of fell of and than the new one came out and it chopped a ton of the old characters and made it 2v2 so it definitely didn't fill that void left from the old game. But this Dragon Ball game definitely has the potential to not only fill the void of Marvel vs Capcom but maybe take it to the most popular fighting eSport game in the scene.
Story Mode

Also another video by what seems to be very experienced players duking it out.
Platform:
PS4, Xbox One, PC
Release date:
January 26, 2018
Videos:
Fighting Example
&
Story Mode

Sea of Thieves
I remember seeing trailers of this game and it reminded me of the Pirate Ship Wars from Garrys Mod but done right. Being somebody that loved that glitchy mod and played the hell out of it with my friends I instantly got some friends round up and we all signed up for the alpha. Best decision ever. This game is immersive, has amazing teamwork, and just looks fantastic. The gist of the game is manning a ship either by yourself or with your friends as a crew doing all the things like adjusting the sails, lowering the anchor, and if your driver sucks..running up and down with a bucket of water to keep you from sinking. Now besides manning the ship you obviously have a destination of islands to go explore for treasure or even find other players and take their treasure by fighting it out pirate style and literally boarding their ship, taking the treasure, and putting it on your ship. It is one of the best times I have had on a game with friends this year hands down. The water looks great, there's sharks in it that will make you pay for going in there after sunken ships treasures, and there is even AI skeleton pirates to fight your way through the islands.
Now by no means is the game perfect and right now lacks a little bit of depth but it is only in alpha and I can totally see this being a game people pick up on. Downfalls to this game is that it cost $60.00 which may be a little steep for what it offers right now AND that it is on the Xbox store for PC. So it will not be on Steam and that whole Xbox store is kinda bleh. Inviting people and stuff on it is just a hassle.
Platform:
Xbox One, PC
Release Date:
March 20, 2018
Ori and the Will of the Wisps
Ori and the Blind Forest was a homerun and had some of the best visual and music I have ever experienced in a game. The sequel, Ori and the Will of the Wisps promises to be just as enchanting as the first game with hand-painted backdrops and another great story. We do not know much about the game other than it is in the same world as the old one with new landscapes and creatures. The trailer shows the purple owl and Ori at the end so I assume we will either be playing as both or maybe just Ori but teamed up with the purple owl. The first game was a masterpiece and I highly recommend you try it out maybe next time its on sale on Steam because it is worth the emotional trip.
Platforms:
Xbox One, PC
Release date:
2018
Videos:
Official Teaser Trailer
Now I know my list didn't include many big name games that are obvious hype trains for 2018 so I will add a small list of honorable mentions. Make sure to write in the comments what game you are most hyped for in 2018 and why.
1:
Far Cry 5
2:
Monster Hunter: World
3:
The Last of us Part 2
4:
Kingdom Hearts 3
5:
Metal Gear Survive.
---
OwnedCore Christmas Giveaway
---
This is our yearly OwnedCore Christmas Giveaway! This giveaway will be for CoreCoins.
How to enter:
Tell us in the comments what you loved about 2017
This contest will run until the 10th of January! From there I will select a winner by using random.org to pick a comment. Since people can comment on this via the original thread and via the home page I will be putting all the names on a word doc listed by # and than do the random draw from there.
Prizes:
1st:
30,000 CoreCoins
2nd:
15,000 CoreCoins
3rd:
5,000 CoreCoins
Good luck my friends!
---
Community Highlights
---
Smitten's End of the 2017 Giveaway is still going!
Heal Through Misery on Varimathras by Hazzbazzy
5 Gold farming exploits by the legendary advanta

Temple of Kotmogu Secret Circle by Madorisiath who also posted a ton of other sweet exploration threads this week!
---
Community Interview
---
This week I interviewed the elite member
smusen
about gaming in 2017, PUBG, and the future of games in 2018.
Q:What games were your most played in 2017?
A:WoW, Overwatch and PUBG

Q:Would you consider 2017 a good year for gaming? Why or why not
A: Yes, mainly due to esport being more and more seen as normal from the outside. Just look at LoL, big NBA owners buying into the league etc.

Q:What about the actual games themselves. Do you think this past year was a good year for game quality?
A:I think it went a bit downhill, WoW became a worse game in Legion, OW has its issues, PUBG was a major step in the right way though. It had its ups and downs for sure

Q: Speaking of PUBG do you think they kind of rushed their 1.0 and new map release being that the old map is riddled with bugs still?
A:Maybe they rushed it, but its was prob due to console version deadline. I myself gave up playing it the past few days, game was close to unplayable since release. Lag mainly.

Q: What games are you looking forward to in 2018?
A:
New Far Cry. Besides that, updates to already strong going games, such as BoA (Battle of Azortoh) whatever PUBG might have in store for updates, the coming HS xpacs. And obvious fixes to competitive OW and making it more spectator friendly which is one of PUBG's major issues IMO.
Q:
Do you think any upcoming titles in 2018 have a shot at being a successful eSport? ie: Dragon Ball Fighter Z
A:
Tbh I don't really look much into new titles looking to compete as an eSport game, but something like PUBG will still grow and with Overwatch League, you'll for sure see the game be much more successful in eSport.