Welcome OwnedCore community to the fourth OwnedCore Report. These past two weeks were packed with gaming news all the way back to Gamescom and up until the recent 3 day Destiny 2 Beta. That doesn't include the giant 7.3 patch was dropped in WoW as well and with a new patch comes new exploits and guides right here on OwnedCore. If this is your first time reading a report let me just say these are intended to be recaps of the past two weeks on OwnedCore from community highlights & news posts all the way to staff changes & pics of the week.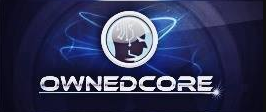 ---
News Articles
---
This week we have one brand new article written by Veritable discussing PUBG's rise to the top of the Steam player count and what it takes to dethrone the normally reigning Valve games.
The article can be read here.
Upcoming articles you can look out for are "Cheating in eSports" , "Destiny 2 having aim assist for PC". another OC exclusive interview (highly requested), and more!
I want to also mention that the news team is still recruiting! We could use one more member who is passionate about gaming, has good standing on OwnedCore, and wants to keep our homepage fresh and up to date!
For more information and how to apply click here!
---
More was added to the Destiny 2 Section!
---
In the last report I included how we here at OwnedCore added a Destiny 2 Trade forum. Well I am happy to announce we have built off that and added a full blown Destiny 2 section including General Discussion. If you want to talk Destiny 2, post exploits for Destiny 2, or just talk about how much better Warlock is over the other two classes than feel free to use our very own forum!
Click Here!
In this new section we already have some great posts including:
Thoughts on the PC Beta? - by Sychotix
Destiny 2 Hurricane Harvey Relief Pin + Emblem - by Kenneth
Some was able to re-create a Launcher? Injector is used - by Ehnoah
---
Community Highlights
---
Tremendous Tankard o Terror was posted by Bomboclat. A Seemingly OP exploit that I would assume is going to be hotfixed soon.
A guide on quick and easy gold for Demon Hunters was posted by Disphotic in the WoW Guides section.
An OP Argunite farm was found by wisner1992 but sadly was fixed within 12 hours on both EU and US
Fearfart found out that the new nethershard vendor is able to drop BOE's this time around. Intentional or not this is pretty insane.
Smitten posted an extremely in depth thread about Quake Champions Early Access Datamined Information - Maps, Champions, Lore Bio & More. If you're into Quake Champions than Smitten definitely has you covered in this one.
---
Blizzard Cinematics at GamesCom
---
Blizzard posted some quality cinematics this year at GamesCom that are must watches.
---
Community Highlight
---
I added this section last week to shout out some of the underused communities here on OwnedCore in hopes to bring them back to life because they are that awesome! Last week it was the art section but this week it is none other than the infamous "Back Room". This is where you can post what you want and how you want. It is also home to the crazy
"Longest OwnedCore thread"
posted back in 2011. It has over 110,000 views and 2500+ replies!
You can check out the Back Room here!