Greetings OwnedCore and welcome back to the third OwnedCore Report. There were some awesome changes and great posts in these lasts two weeks. If you're new here this report is aimed to contain all things OwnedCore that way members who may not log in every day can still find everything they missed in one giant newsletter. I post these every two weeks that way they pack more information compared to shorter one week articles. We have a brand new forum, several news posts, community spotlights, and some cool extras featured in this report.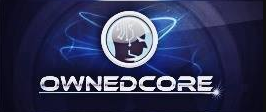 ---
News Articles
---
We have several news articles for you this time around that I am sure you will enjoy.
First we have Veritables "Fortnite - Could Epic turn it into an eSports title?"
Second, I wrote an article about Valves newest game "Artifact" which is going to be a card game.
Third, I also wrote an article on Overwatch introducing Deathmatch to their game and how it will impact it.
---
Warcraft 3 got a pretty big update?
---
Warcraft 3 got a pretty big update which just sounds odd to even type out. What did this update include?
US West Server to test maps
If you are interested in this I will link some resources you can use to find our everything they have added right here.
Blizzard Blue Post
Reddit Thread
MMO-Champion
To me it is definitely cool that they are putting work into a classic that still has a healthy sized player base. My only concern is this might mean it is further than I hoped for a remastered edition like Starcraft 1 just got.
---
Destiny 2 Trade Section has been added!
---
Destiny is finally coming to the PC with its addition of Destiny 2. Beta starts Aug, 28 with Open Beta starting Aug, 29 until Aug, 31.
We here at OwnedCore wanted to give you a space for all your Destiny trading needs so we have added the Destiny 2 Buy Sell Trade section.
To be one of the first posts, view it and click right here!
---
Community Highlights
---
Shazzan925 posted a guide on how to not be flagged for combat in the Underbelly in WoW. Don't like PVP but want to farm your rat mount? This might be for you.
Zink13 posted a guide on how to get battle pets in WoW from 1 to 8-10 in 2 minutes everyday!
Kennetth posted a pretty cool video by a Multi Rank 1 Glad player, Tosan, explaining how he would fix the PVP system!
Jadd found some "Interesting Internal Cheat Detection" for Albion! The forums are always super active over there and this may come in handy for some of you!
Willy posted a thread that will gather all requests/offers for Coding Services in one place!
---
Pic of the week
---
Thought this would be something fun to add in on these reports. Sometimes if you hang around in Bawx chat long enough you find some prime pictures that crack you up. Burials posted this one that had everybody laughing. Looks like some youngster is trying to pull a fast one on Valve with this well thought out performance.
---
Suggestions
---
Ever had an idea that you think would make OwnedCore better? We want to hear your suggestions. At the end of the day OwnedCore is a community and the best way to make a community better is by making suggestions on how we can improve it! Please use our Suggestions section specifically made for the community to weigh in!
You can find it right here!

---
Community Highlight
---
With such a big forum I figured it would be fun to give some communities a shout out via a Community Highlight right here on the OwnedCore Report. This week I went with the Art-Graphic-Design section. Definitely one of the sections that could use a little more love. We have a ton of talented people here on OwnedCore posting their work and I figured it wouldn't hurt to shout them out.
You can check the art section out here!