Hello OwnedCore and welcome to the second OwnedCore Report. This was supposed to be a weekly report for every Sunday but I noticed when making one for last week that there just was not enough to put in it to make it worth posting. Therefore I waited a second week so these reports pack a little more juice to them. Like I said last week this is still a work in progress and I would love criticism, feedback, and suggestions for future posts! This report is aimed to contain all things OwnedCore that way members who may not log in every day can still find everything they missed in one giant newsletter.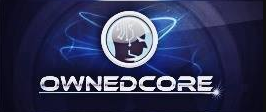 ---
Staff Recruitment & Staff Changes
---
We have another new recruit to the OwnedCore staff and that is the one and only
Veritable!
He applied to be on our News Team, which is still recruiting by the way, and we found his activeness, passion, and good writing made him worthy of a yellow name. It shouldn't be too long before you see some of Veritable's work on the front page.
To Apply to the news team check out our post here!.
---
POE has a new League!
---
Path of Exile's Fall of Oriath was released this week and with it came a ton of new content. They added 6 new acts, Harbinger League and much more. The patch notes page alone looked like a novel. We here at OwnedCore have a POE section ready for you to browse and post on! Whether you want to look for exploits, talk about the game, or buy/sell/trade, we got it all!

POE Buy/Sell/Trade
POE General

---
Community Highlights
---
Sharken808 posted a sweet way to make some gold in WoW by farming a Tome of Polymorph.
Tauross posted a guide on how to obtain 17k+ Coins of Air every 3 minutes as a Rogue. Video Included!

Advanta, an elder member, had an interesting post in our WoW exploration section about a hidden Gilneas Village after escaping the Worgen starter zone.

The Albion exploit and hack section is becoming just as popular as the game! There's more than one good post here so I will just link to the forum itself.
---
Rule Changes and Updates!
---
Willy, one of our newest staff members, posted the updated and new rules to our CS:GO section.
They can all be seen here.
---
Suggestions
---
Ever had an idea that you think would make OwnedCore better? We want to hear your suggestions. Please use our Suggestions section specifically made for the community to weigh in!
You can find it right here!