Report #104 is a hard one. A game that I have been hyping up in the Reports for months and even recently last week, Warcraft 3 Reforged, has completely flopped to put it lightly. If you follow Blizzard at all I am sure you have seen all the videos, posts, threads, and articles already but for those who have not I will cover that here in this Report. Warcraft 3 Reforged has to be one of the biggest screw ups in modern day Blizzard history and that's saying a lot considering how angry Blizzard makes people these days.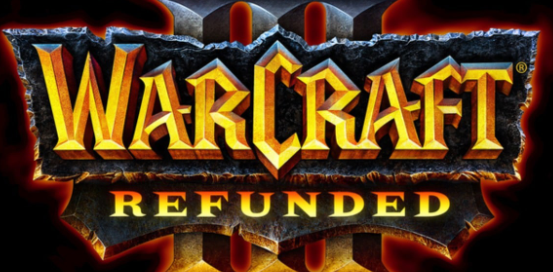 This OwnedCore Report is Sponsored by BoostBay
BoostBay is not just a platform for all gaming needs, it's a place connecting people!
LOOKING FOR A BOOSTER?
Place your order on BoostBay and get plenty of direct proposals from top verified players.
+ Honest reviews. We check them carefully. Always.
+ Fair pricing. Other Sellers are not able to see others' proposals.
+ Online 24/7 Support
Create new order
OFFERING ANY SERVICES?
Join BoostBay as a Seller and start earning today!
+No service commissions charged to Sellers
+ Wide variety of orders in different games
+ 24 hours - guaranteed time for funds withdrawal to the bank card, PayPal, QiWi or WebMoney
Become a Seller
---
Warcraft 3
---
Warcraft 3 for those of you who don't know is an older Blizzard RTS game similar to Starcraft. It's an iconic game for a lot of original Blizzard fans and Warcraft fans. It was also a staple in the RTS community back in the early 2000's. Warcraft 3 had it all. A great story backed by Warcraft, awesome custom games that have gone on to become some of the biggest games in the world (Dota), unique play with a hero mixed into an RTS game, and much more. This game was the epitome of old Blizzard some might say.
At Blizzcon 2018 we got a glimpse of the future of Warcraft 3 over 10 years after its release and that future was called Warcraft 3 Reforged. It was spectacular to see this game as a main talking point at Blizzcon in a year where Overwatch, WoW, and many other Blizzard titles reigned supreme. They showed Warcraft 3 fans this brand new updated version of the game they fell in love with oh so many years ago.
New Campaign additions including cut scenes
New Models for the characters, maps, units, effects
and more.
After a short release delay, a wonky open beta for people who pre-ordered, and many bugs the game came out. What came after was pure chaos. The game was incomplete to say the least. For starters the game didn't come out with things that were in the original Warcraft 3 such as Ladders, Custom Campaigns, Clans, Automated Tournaments, and more. This seemed a bit odd to not include what was already in the old version but no worries Blizzard promised its coming and not cut from the game. Okay, I guess this sucks but it isn't the end of the world. Games coming out incomplete in today's day in age is almost the norm. Sadly it doesn't end here. Blizzard cut oh so much more of what they advertised in Warcraft 3 Reforged. The biggest culprit of this is the Culling of Stratholme cinematic. Let me show you.
What was expected
What we got
Now the graphical improvements are a sight to be seen but from many sources this wasn't even Blizzard but rather outsourced. Are you a fan of custom games? Were you hoping some new innovations of older custom games you loved might come out? I wouldn't get my hopes up especially when it comes to new and innovative ideas. Why you ask? Because Blizzard now owns all rights to everything you make on the map editor. The world editor's EULA has been changed very sneakily by Blizzard. You can
check it out here
but I'll give you the notes copied from a thread on Blizzard forums by ThunderPope.
The intellectual property of your maps belongs to Blizzard, not you, and they are not required to compensate you in any way if they use it
Copyrighted material is not allowed in any custom maps (which means a multitude of older maps, such as Anime Fight, DBZ Tribute and Pimp My Mario, are now banned)
Any content which is deemed inappropriate by Blizzard can be removed at their discretion (which is probably why the shiny new report button is a thing)
Now this is huge. The custom game scene relied heavily on so much of these things. For starters the ownership to Blizzard now makes it so you can't take donations to help fund your new mod because you don't own it. This will steer a lot of creative minds away in this new map editor. The copyrighted material is also huge because so many maps use this as listed above. If they use their ban hammer swiftly and often with this about 50% of the most popular custom games will either die or have to reskin and be a shell of their former self. Lastly the inappropriate content I guess isn't a big deal. My nostalgic 12 year old self being tricked into downloading a map titled "Dota" but ended up being a thumbnail of a girl in a bikini (so risque back in 2003) was some of the funniest times I've had. Either way this blows and it's all because Blizzard doesn't want things like Dota happening to them again.
In short. Blizzard messed up. Today WC3 Reforged sits at a 0.7 on Metacritic and I know a lot of people hate in waves after every single game release no matter what. It's the culture of today to just hate on everything but at the same time I can't think that this score isn't deserved. There is nothing right with this game as it stands. It even runs poorly for many people and uses an absurd amount of CPU. Hopefully this controversy gives Blizzard a wake up call but we all know that won't happen.