Hello OwnedCore and welcome to the 102nd Report. With a new year comes new games and I don't know if it is just me but gaming has seemed a bit dry lately. Outside of the classics, no pun intended, there doesn't seem to have been anything new lately that grasped my attention for longer than 5-10 hours. Luckily for us gamers 2020 has a pretty stacked lineup as far as game releases. In this article we'll go over my 5 most anticipated games of 2020 in no particular order.
On a side note, I am working on an article that highlights the most iconic moments of OwnedCore in the last decade and am looking for all the help I can get in remembering some of the best stuff. If you have any opinions on what should be included please feel free to message me and share. These can be moments such as specific threads, programs being introduced like TurboHUD and Tmorph, it can be individual people that changed the landscape, website changes, era's like Pokemon Go, literally anything goes.
This OwnedCore Report is Sponsored by BoostBay
BoostBay is not just a platform for all gaming needs, it's a place connecting people!
LOOKING FOR A BOOSTER?
Place your order on BoostBay and get plenty of direct proposals from top verified players.
+ Honest reviews. We check them carefully. Always.
+ Fair pricing. Other Sellers are not able to see others' proposals.
+ Online 24/7 Support
Create new order
OFFERING ANY SERVICES?
Join BoostBay as a Seller and start earning today!
+No service commissions charged to Sellers
+ Wide variety of orders in different games
+ 24 hours - guaranteed time for funds withdrawal to the bank card, PayPal, QiWi or WebMoney
Become a Seller
---
Top 5 Anticipated Games of 2020
---
Cyberpunk 2077
I think for a lot of people out there this is by far the most anticipated game of the year. A CD Projekt RED game is basically guaranteed to be good. I mean after all they did develop the Witcher series and I don't think I've heard much bad press about that. Cyberpunk 2077 is actually based on a tabletop game called Cyberpunk 2020. The game features an open world, multiple regions, and has a very futuristic night life aesthetic to it. From what we do know you play as a character known as V and deal with corrupt business, gangs, territory control, robots, and more. Oh and most importantly Keanu Reeves is in the game.
Release Date:
April 16
Trailer:
Gameplay:
New World
If you're into MMO's then this game has been on your radar for quite some time. New World has taken the MMO genre by storm. A lot of talk about Double Helix Games, the developers, after being acquired by Amazon. Any real MMO fan knows the game has no shot without proper funding and who better to fund an MMO of this proportion than Amazon. New World is a sandbox style MMO that is open world and seems to have endless boundaries. I personally played the Alpha and the game feels if Rust, Ark, or any of those open world survival games had proper funding and were turned into an MMORPG. The world is huge, the combat is smooth, and most importantly it runs well on my computer and I definitely don't have top of the line. You can take over land, build a base for your guild, start wars, and more. New World has a very sandbox vibe to it but still stays true to the MMORPG genre. If there is any MMO game to be hyped for besides re-released WoW expansions it's New World.
Release Date:
May
Trailer:
Gameplay:

Ori and the Will of the Wisps

Ori and the Blind Forest was definitely one of the most successful games that came out of nowhere back in 2015. Ori and the Will of the Wisps is a direct sequel to the fascinating game that is Ori and the Blind Forest. A game in which you experience some of the most incredible visuals, hearth-wrenching story, and moving music. Will of the Wisps seems to include new features such as an upgrade system, auto save function, new movement abilities, and more. Ori and the Blind Forest to me is a game you want under your belt, it's too good to not have played it and it is on sale on Steam all the time for dirt cheap. Once you play you'll be sucked in until you finish. The best pitch for Will of the Wisps is to just play Blind Forest. You'll just get the magic behind the game and why so many people love it. Maybe bring some tissues though.
Release Date:
February 11
Trailer:
Gameplay: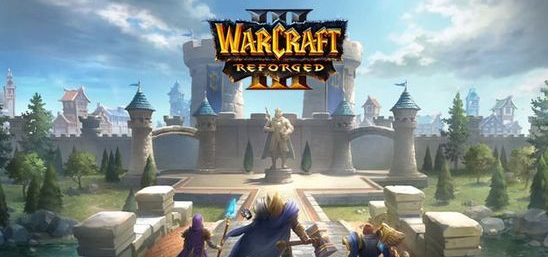 Warcraft 3 Reforged
I think for many people who dabbled in old Blizzard games such as Warcraft 3, Warcraft 3 Reforged is at the top of their list. In 2018 Blizzard announced WC3 Reforged which would be a fully updated Warcraft 3 game including new models, new engine, new campaign, and more. Included is also Frozen Throne which was the expansion to Reign of Chaos, the original WC3. More importantly there will be a map editor so players will have full access to mod editors in order to create custom game modes. For a lot of people Warcraft 3 was all about the custom games. There were some iconic genres built on the back of WC3 custom games like Dota. The game will work over the Battle.net system and include an update multiplayer experience as far as finding matches, creating new modes, and sharing them. They also mention that WC3 Reforged will be staying true to its roots. If you play WC3 right now the transition to WC3 Reforged should seem pretty seamless. I know pro player Grubby has been having a blast taking his talents over to Reforged on stream ever since he had access back in 2018. All in all this is definitely a must buy in my eyes because I cannot wait to play some of the tower defense games again.
Release Date:
January 28
Trailer:
Gameplay:
Ghost of Tsushima
Infamous was one of my favorite games of all time so when I heard Sucker Punch was working on this game I was hooked from the start. In Ghost of Tsushima you are the last Samurai on Tsushima Island. The game will be set in an open world. They made sure to let us know there will be no guidance objectives or waypoints. Set in 1274 you play as Jin Sakai in Japan after it was invaded by the Mongols. Your goal? Free Japan from the Mongols grip. It's hard to ignore a game like this especially after how insanely well Sekiro was received. Like Sekiro this game has a great developer team behind it. Japan, open world, Sucker Punch Productions. Need I say anything else to sell this to you?
Release Date:
2020
Trailer:
Gameplay:
Korean Streamer goes hard with character customization

When you beat the hardest boss in God of War 4 on the hardest difficulty without being hit once. 1400 tries

When they don't expect you to pull out fluent Chinese
I don't think this is the right version....
When you 1v1 somebody in chat after they talked a lot of smack

Legends Never Die performed on Twitch